The Cana Movement offers the possibility of obtaining a Papal Blessings for the wedding day, anniversaries, First holy Communion, Confirmation, Ordinations, Solemn Professions and Birthdays (18, 70, 80, 90 and 100) and other occasions.

There are various formats of Papal blessing Certificates from which to choose. One can view the different formats below.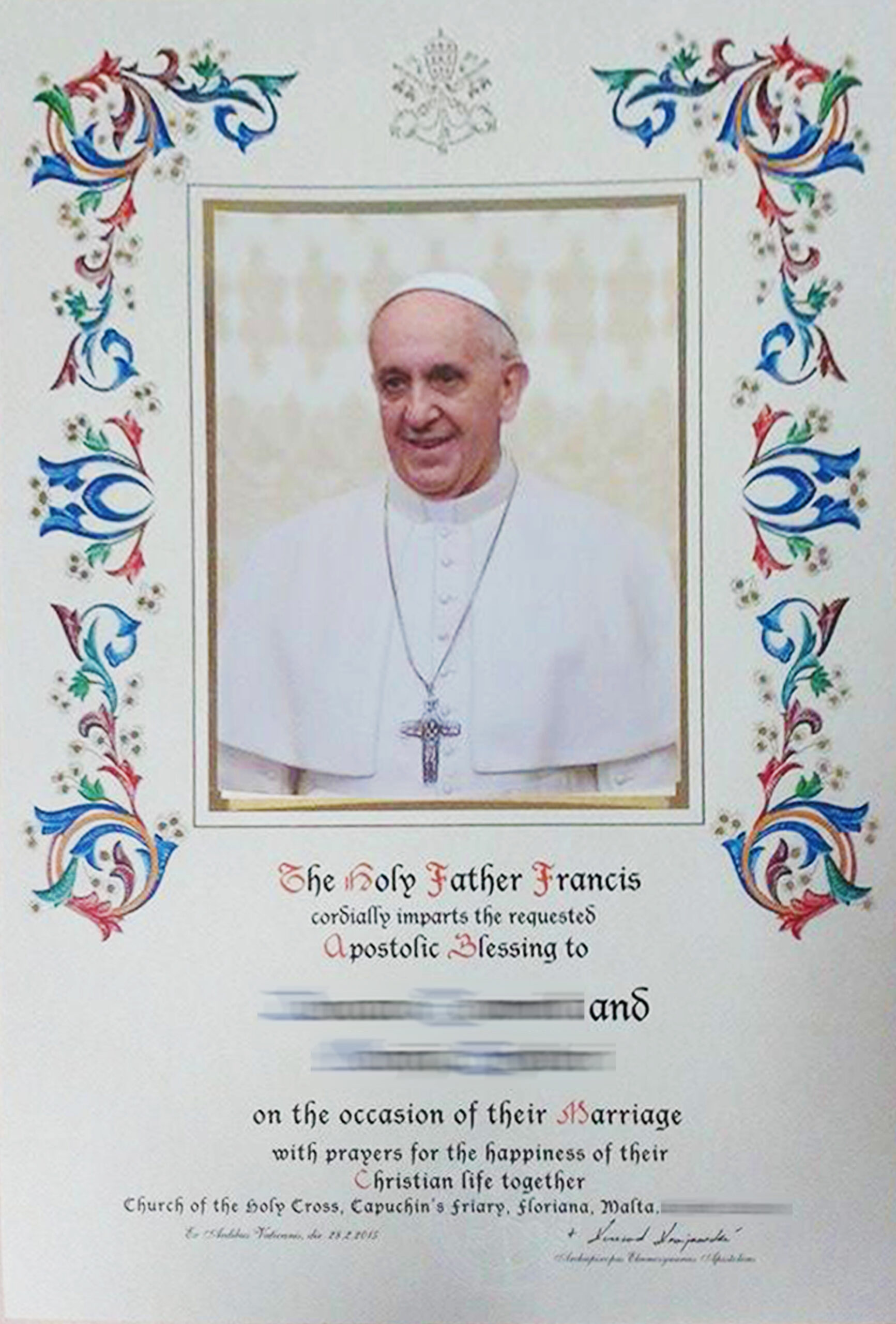 Portrait
Model GG: 325mm X 480mm and Model GP: 246mm X 345mm. These have the same design (shown above) but differ in size.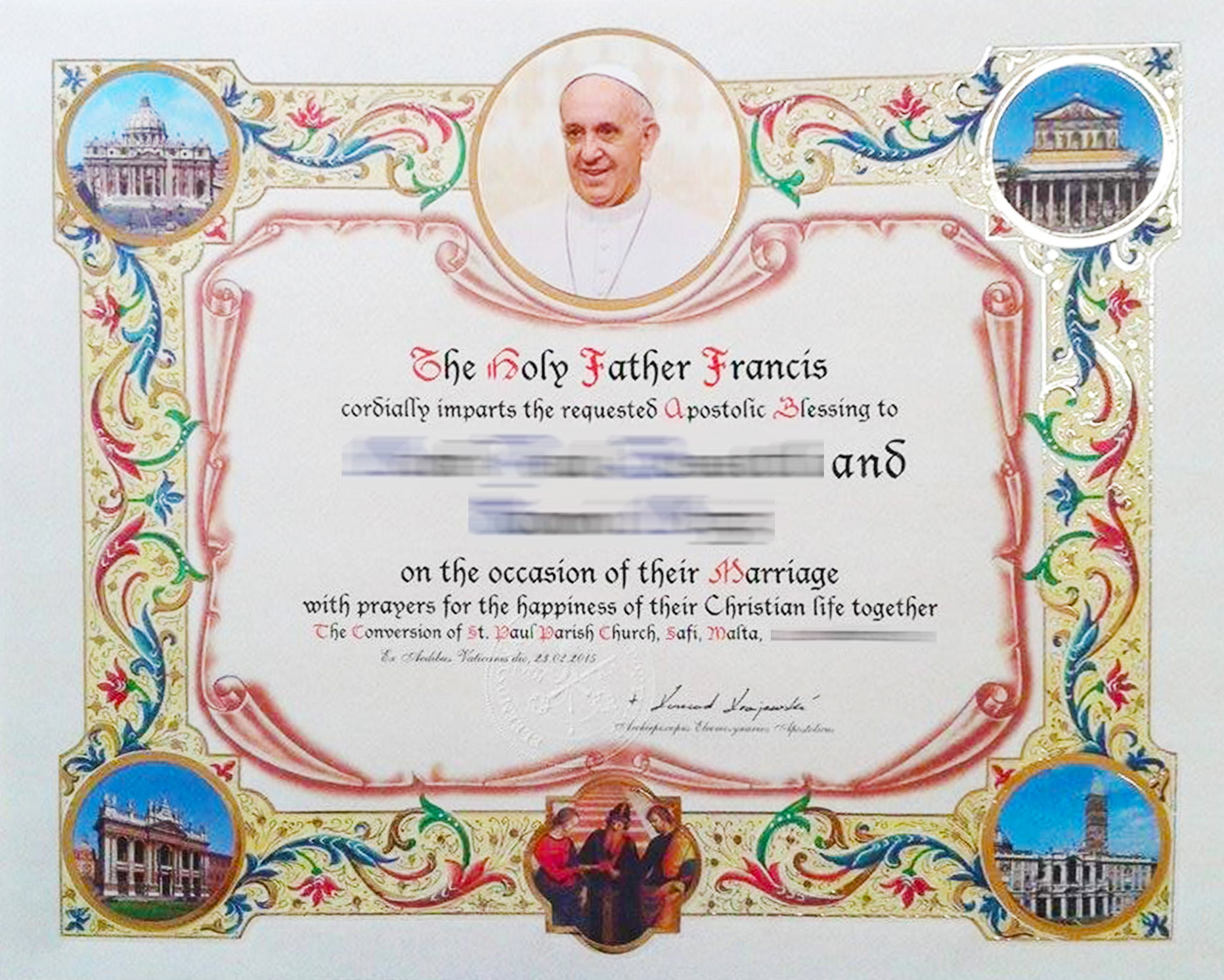 Landscape
Model M3: 400mm X 320mm
It is important that applications are submitted at least 2 months before the date of the occasion in order for the Papal Certificate to be delivered on time.
Should you wish to order a Papal Blessing kindly fill in the form below or call Cana Movement's office from Monday to Friday between 08:00 and 12:00 on 22238000.
Order your Papal Blessing